Layout
The studio has developed different areas of expertise on different media. We have a team dedicated to producing magazine layouts. A second team manages the production of pocket books, including the creation of models and casting. For product catalogs, a team is specialized with the use of Easycatalog. Finally, during the season of annual reports and DDR, we produce in 24/24, 7/7.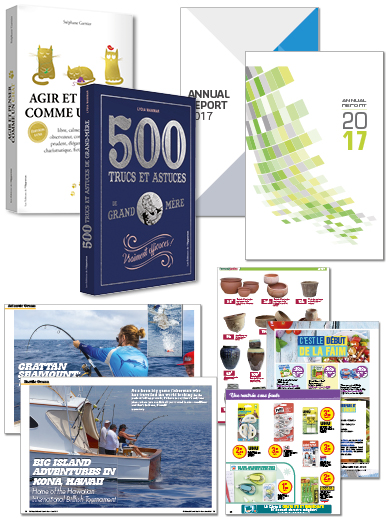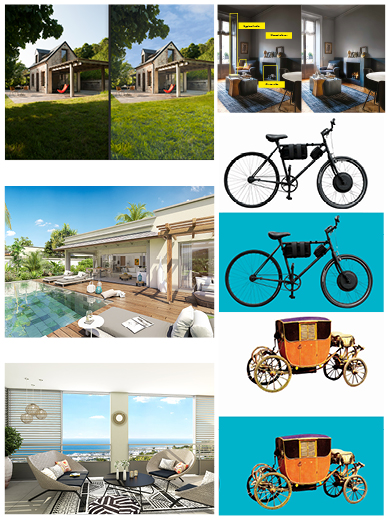 Image Retouching
We are specialists in image editing and are equipped with professional EIZO screens. From the digital customer models (PDF, Indesign, Illustrator ...) we manage the chromias, the color harmonization, the mock ups, the image clipping  by pen tool or image masking. We apply the printers profile, digital or print. The communication is direct in French  or english throughout the day with the retouching team.
Packaging
From the graphical base and the customer routes, we adapt the design to the different packaging. Depending on the specifications (offset, flexo, helio, ...) and the graphic, we prepare the files for printing. From the flat file we can realize 3D packaging modeling.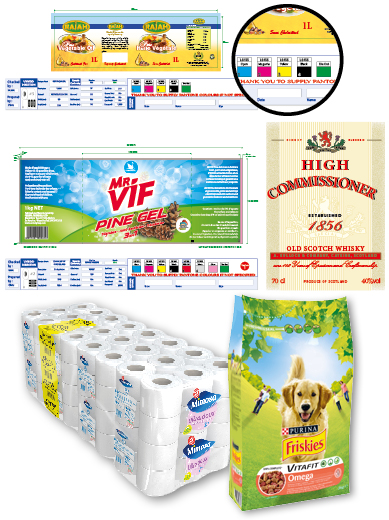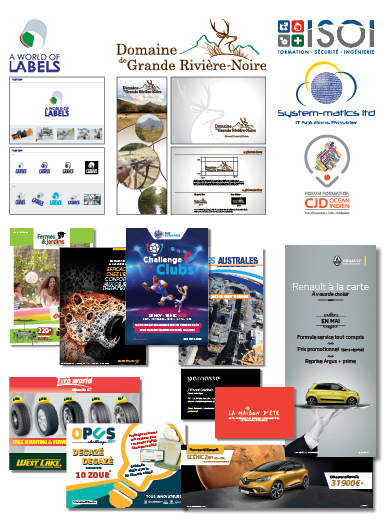 Graphic Design
From the brief and the customer strategy, we offer complete solutions for your communication needs on different formats. We design new graphic charts or decline new supports based on existing  graphic charts. Driven by 360 ° expertise, we are able to design graphic models, strategic consulting or digital marketing.
Graphic Formatting
For major brands, we carry out every day formatting in full compliance with the graphic and printing constraints. Trained to the client's chart and its limitations, the team communicates and works throughout the day with the clients timescale to deliver clean final proofs before they leave for print.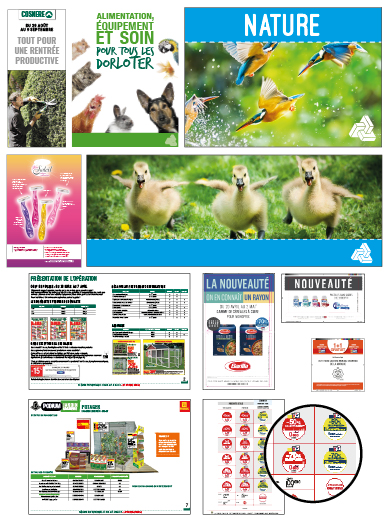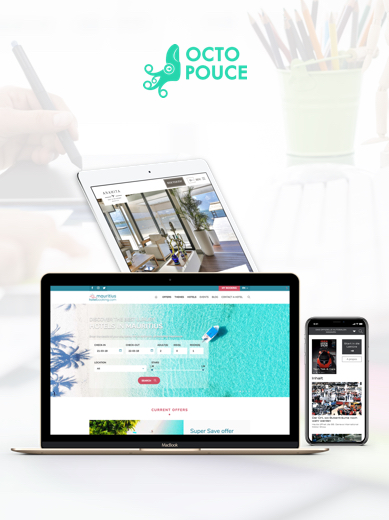 Digital Communication
True 360° studio, we have developed a strong expertise in web development and digital strategy. Led by project managers, assisted by experts in UX / UI design, everything is done within the rules so that user experience is a success. We work with the most powerful frameworks of the moment (Symphony, Angular JS) to deliver an optimized sustainable site. Find us on  on www.octopouce.mu