The studio has developed different areas of expertise on different media. We have a team dedicated to producing magazine layouts. A second team manages the production of pocket books, including the creation of models and casting. For product catalogs, a team is specialized with the use of Easycatalog. Finally, during the season of annual reports and DDR, we produce in 24/24, 7/7.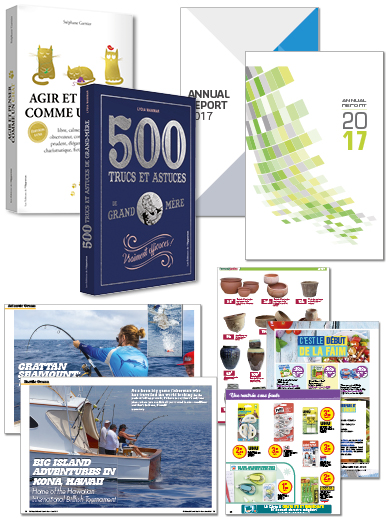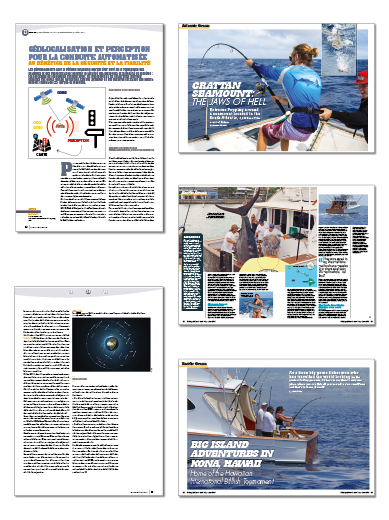 Magazines
With our team of creative and technical graphic designers we manage about ten titles per month. From the prepared copies and follow up of the graphic chart we produce for the European publishers finished pages (Pre mock / Proof / Finalization and BAT). The image processing is done by our photoengraving team. We produce newsstands magazines, Industrial magazines, technical magazines or newsletters.
DDR and Annual Reports
For over 10 years, we have been producing DDR and annual reports. On behalf of financial communication agencies based in Europe, we process the documents of the largest French firms in accordance with the confidentiality charter. With an excellent knowledge of the typographic rules we produce in team 7/7 and 24h / 24h. Proofreading, with the use of Blacklining guarantees the completeness and quality of the content.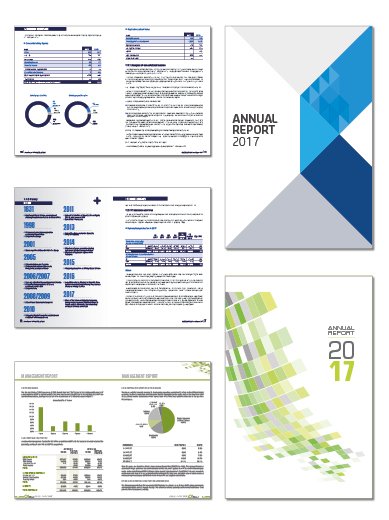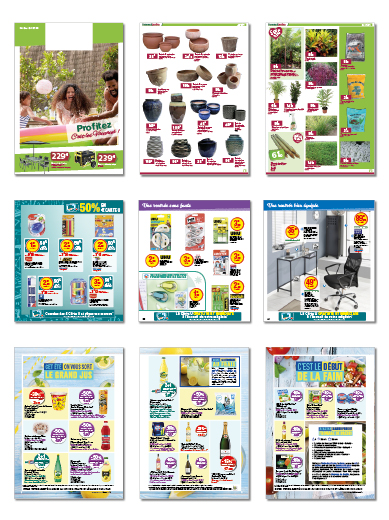 Product Catalogs
With teams trained in Europe with retail customers, we produce daily, product catalogs in compliance with customer's graphic charts and technical specifications. Eayscatalog is integrated in our production line to ensure the quality, the speed of the layouts while facilitating the preparation of the client's work load.
Books
European publishers trust us to produce attractive books and paperbacks. With nearly a hundred titles to compose annually, we propose the creation of models and templates in accordance with the specifications of printers and digital constraints. We also offer Epub manufacturing certified by W3C standards.